Astro-DISC: Astronomy and Cosmology Applications of Data-Intensive Supercomputing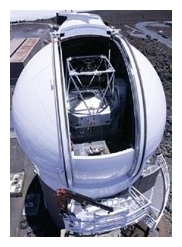 Contact: Eugene Fink, Julio López, Garth Gibson
We are developing new algorithms, data structures, and software tools for the analysis of massive astronomical and cosmological datasets. The goal is to enable the efficient processing of massive astrophysics datasets, with sizes in the tens of terabytes, by scaling up standard algorithms and designing new ones. We are developing programming abstractions and tools to address these challenges and to extend the developed techniques to other fields of science.
RESEARCH AREAS
Distributed algorithms and data structures
Indexing and analysis of massive structured data
CHALLENGES
Developing distributed versions of standard astronomy applications
Creating efficient algorithms for new astronomical challenges, in collaboration with astronomers and cosmologists
Building a general-purpose toolkit for the analysis of massive astronomical observations and cosmological simulations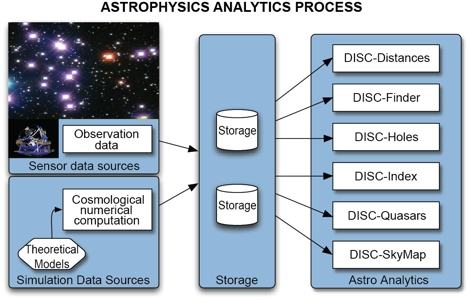 More details: Slide show illustrating motivation and challenges.
SUB-PROJECTS
CONTACT US
For more information email eugenefink@cmu.edu, or phone 412-268-6593.

Made possible by seed funding from
The Gordon and Betty Moore Foundation.