We are pleased to welcome our Parallel Data Consortium Member Companies to the 20th Annual Parallel Data Laboratory Spring Visit Day.

SECURE ONLINE REGISTRATION FORM FOR INDUSTRY VISITORS

SECURE ONLINE REGISTRATION FORM FOR CMU ATTENDEES

(These pages have valid security certificates issued through CMU/ECE and the PDL, though some browsers may still indicate that they are mistrusted. Please accept the certificates and complete your registration).
AGENDA
TUESDAY, MAY 8, 2018
During past Spring Visit Days, we have held an optional afternoon of seminars offered by some of our industry guests. For more information on this seminar series, or if you would like to be a speaker this year, please contact .
WEDNESDAY, MAY 9, 2018
8:45 am - 9:15 am

9:15 am - 9:45 am


9:45 am - 10:30 am




10:30 am - 12:00 pm



12:00 pm - 1:30 pm



1:30 pm - 3:00 pm




3:00 pm - 5:00 pm



5:00 pm

Breakfast Meet and Greet
Join us in the open area outside the CIC DEC to register and have breakfast - see map


Welcome and PDL Overview: Greg Ganger
INI DEC @ RMCIC - Room 1201 - see map


Speaker: Andy Pavlo
Overview of Database Research

INI DEC @ RMCIC - Room 1201

Poster Session
NSH Atrium - see map

Lunch
RMCIC 1301 - see map


Speakers: David Andersen, Rashmi Vinayak, Nathan Beckmann,
George Amvrosiadis, Phil Gibbons
Short research highlights and poster advertisements
INI DEC @ RMCIC - Room 1201

Poster Session
NSH Atrium


Official End of Day & Dinner
NSH Atrium
ACCOMMODATIONS
Accommodations are available at the following hotels near CMU. Prices may vary slightly from those posted. They will be updated as soon as we receive further information.
Please make your reservations as early as possible, as there are several Pittsburgh events that may make rooms scarce.
TIP: There have been times when your corporate rate beats the rate we were able to secure.
TRANSPORTATION
Once in Oakland, most of the hotels we have listed above have shuttle transportation to CMU available. Please request that you be dropped off on the west end of Frew Street, then refer to the attached map for directions to the Singleton Room in Roberts Hall.
Getting to and from the Airport
Please make your own transportation arrangements from the airport to your hotel / CMU. There are several options available for getting to and from the airport:

Rental Car: Available at the airport from all the major companies.
Taxi Service (~$60 each way)
Yellow Cab: 412-321-8100
Cab Service: 412-855-4484
Limousine Service
The following driver services cost approximately ~$65 dollars one way (includes tip). The drivers do accept credit card payments.

Airport Sedan Service (Larry Waite)
Advance reservations are required, ~$55 each way
Contact Larry Waite, 412-401-LIMO (5466)

Gateway Limo
Rates: ~$60.00 from the airport to Downtown, Oakland, Shadyside, and Squirrel Hill (sedan). The rate for a van, a 14 passenger vehicle, is $78.00 per hour. Mention CMU when making a reservation.
Call the office at 412-782-5800 (phones answered 24/7) for reservations.
Email: amydemeri@comcast.net

Harper's Transportation
Harper1084@verizon.net - 412-531-1940

Classy Cab – SUV cabs
Phone 412-322-5080
Fax 412-322-5085
Supershuttle - book online
Shared van - $35.55 each way, $9 per additional passenger
Private van - $115.55 each way
Executive sedan - $73 each way
Airport Shuttle (PATransit 28X - Airport Flyer) ($3.75 each way, exact change)
Leaves CMU from the corner of Forbes and Morewood Avenues every 20 minutes starting at 4:25 a.m., last shuttle at 10:55 p.m. Shuttle leaves the airport from the arrivals level, door #6, starting at 5:20 a.m. approximately every 30 minutes.
Getting to CMU from Your Hotel
Most of the hotels have shuttle transportation to CMU available. This is NOT a direct shuttle to CMU and will make other stops in Oakland based on customer needs. If you do choose to use the hotel shuttle, please request that you be dropped off at the RMCIC Building.
PARKING
While we assume most of you will use the shuttle PDL will provide, there are parking machines on Schenley Drive, Frew Street, and Tech Street which are all very near to Roberts Hall. They accept currency and credit cards; it is $3.00 / hour and uses your license plate as the timing factor.There is also parking in the RMCIC Building Garage - P19 on the general campus map (closest) or the East Campus Garage - P7 on the map (further walk but more familiar to some of our guests). Some past attendees have also used the parking lot at the nearby Carnegie Museum (also shown on the map).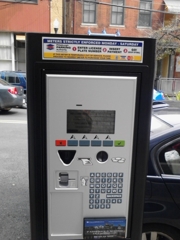 If you park in one of the above mentioned areas, particularly Schenley Drive, Frew Street, or Tech Street, please see this map for the Roberts Hall entry location/drop-off point or this map of campus.
Other Handy Maps
RESTAURANTS

Some links to restaurants: (for evening of optional Industy Talks event)
Walking Distance near CMU:
Will need transportation:
MAPS
ADDITIONAL USEFUL INFORMATION
CONTACTS

Director, Parallel Data Lab
VOICE: (412) 268-1297
FAX: (412) 268-3010

Executive Director, Parallel Data Lab
VOICE: (412) 268-5485
FAX: (412) 268-3010


PDL Administrative Manager
VOICE: (412) 268-6716
FAX: (412) 268-3010
PDL Home: http://www.pdl.cmu.edu/

2017 ATTENDEES
Bruce Wilson, Broadcom Ltd
Tony Xia, Broadcom Limited
Shaohua Yang, Broadcom Limited
Darren Sawyer, Dell EMC
Stephen Smaldone, Dell EMC
Landon Judkins, Google
Joe McClain, Google
Michael Kozuch, Intel Labs
Jeff Heller, NetApp
Andy Klosterman, NetApp, Inc.
Roger MacNicol, Oracle
Danica Porobic, Oracle




Nat Wyatt, Salesforce
Steve Heller, Two Sigma Investments
Wentao Li, Two Sigma Investments
Leif Walsh, Two Sigma Investments
Roland Wunderlich, Two Sigma Investments
Wil Yegelwel, Two Sigma Investments
Daniel Feldman, Veritas Technologies
Daniel Beveridge, VMware, Inc.
Rob Johnson, VMware, Inc.
Alex Musicante, VMware, Inc.
David Ott, VMware, Inc.
Filip Blagojevic, Western Digital